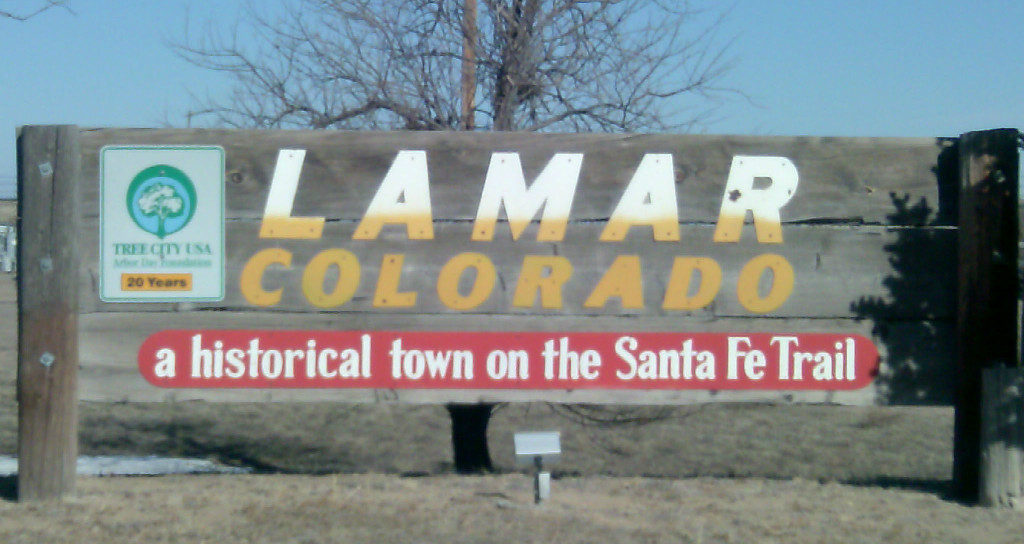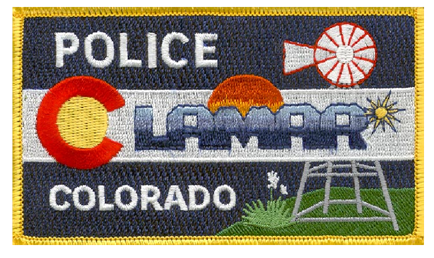 About the Department
The City of Lamar is the county seat of Prowers County and is located at the cross roads of US 50 Highway and US 287 Highway. We are approximately 30 miles west of the Kansas state line and about 80 miles north of the Oklahoma line. The city has a colorful history as a stop on the Santa Fe Trail. Today we are home to a diverse community of about 7,800 residents.
The police department is allotted 20 full-time police officers and 13 civilian employees. We are augmented by a volunteer group of both certified police officers and civilians from the community. The police department provides patrol, criminal investigations, three canine units, a school resource officer, code enforcement, and administration for the county wide E-911 communication center. We also provide a Citizens Police Academy for interested members of the community.
In August of 2011 the Lamar Police Department earned accreditation from the Colorado Association of Chiefs of Police by meeting 160 professional standards. A number of our officers have earned college degrees and other are working towards their degrees.
The men and women of the Lamar Police Department are proud of our professionalism and our accomplishments. We invite you to stop and visit with us and to check out our website. Should you have specific questions feel free to contact Chief Kyle Miller
For more information on the City of Lamar please visit the Chamber of Commerce website
here.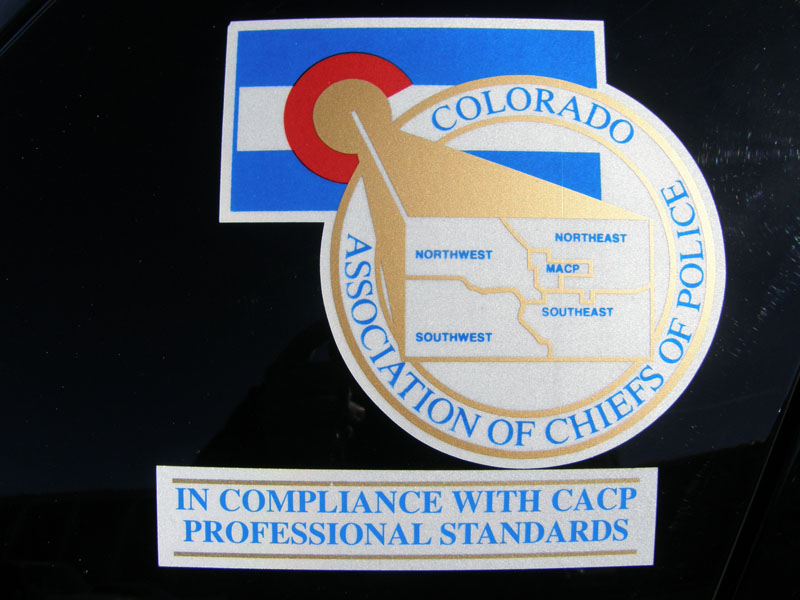 Tribute to a Local Hero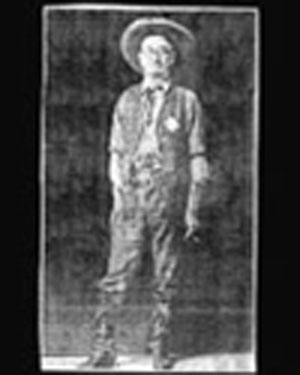 Marshal Frisbie

James Horace Frisbie was born in Tennessee in 1857. He and his family came to Colorado in the late 1880's by way of Ohio, Missouri, and Kansas.

Prior to accepting a Marshal's position with City of Lamar he had been the Undersheriff of Prowers County Colorado. In that capacity, he and Sheriff Frank Tate had responded to the November 28th, 1902, Thanksgivings Day, robberies of the hardware store in Granada and the Post Office in Carlton, Colorado. The lawmen rode out to Clay Creek where they picked up and followed the trail of the robbers. The lawmen caught up to the bandits at the stage stop south of Lamar and a gunfight ensued. Sheriff Tate was seriously wounded in the arm during the gun battle and the bandits escaped. Undersheriff Frisbie helped organize a posse and the bandits were pursued. When the bandits were encountered a second time another gun battle resulted. The posse's horses were stampeded and the bandits once again escaped. One of the robbers was captured in Bent County on December 19th. The other two robbers were killed in a shootout with Oklahoma lawmen the following year.

On April 10th 1905 James H. Frisbie and John B. Russell were selected as the Town Marshals of Lamar. On December 26, 1906 at about 11:30 pm Marshal Frisbie was serving as the Night Marshal when he asked two suspicious acting men what they were doing in front of the Lamar Union Hotel. According to a witness, one of the men replied, "None of your d___ business", as he pulled a gun and fired at Frisbie. Even though struck in the heart, Frisbie managed to draw his weapon and discharge it as he fell to the ground.

The shooting was witnessed by the County Sheriff George Thomas who rushed to Frisbie's side only to find him already dead. The Sheriff pursued the men down an alley in a running gun battle; however the shooters escaped in the darkness. The shooter, identified as Andrew Johnson, was apprehended in Astor, Kansas on December 30th. Johnson was wanted for the robbery of the Denver and Rio Grande Railway station at Leadville when he shot Marshal Frisbie. He was tried and convicted of the murder of Marshal Frisbie and sentenced to death. At the request of Marshal Frisbie's wife, Nora, the Governor of Colorado commuted the sentence to life in prison. Johnson was killed a few years later in an attempt to escape from prison.

Marshal Frisbie was survived by his wife, Nora, and three sons, Walton, Otto, and James Jr. Marshal Frisbie is buried in the Riverside Cemetery in Lamar with his wife on one side of his grave and an infant son, Norval Eston Frisbie buried on the other.

*researched and written by Chief Gary McCrea(retired)


Marshal Frisbie's Funeral